Rabbi Menachem Davidowitz

Rosh HaYeshiva
Rabbi Menachem Davidowitz, a Talmid Muvhak of the venerated Rosh Yeshiva of Yeshivas Chofetz Chaim, HaRav Henoch Leibowitz ZT"L, received s'micha from Yeshivas Chofetz Chaim in 1973. Together with Rabbi Dovid Harris, he founded the Yeshiva of Rochester in 1974, and continued to serve as the Rosh HaYeshiva until today. Rabbi Davidowitz has built generations of talmidim, many of whom have become Roshei Yeshiva, Maggidei Shiur, Rabbanim, and community leaders across the globe. As he molds group after group of young Torah scholars in this humble city, his handiwork continuously strengthens the Torah world at large.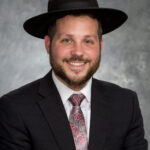 Rabbi Yoni Polatoff

Menahel
Rabbi Yoni Polatoff, originally from Scranton, PA, has been in the Yeshiva since he began ninth grade. His passion for Ameilus BaTorah, genuine middos, and close relationships with his Rebbeim led him to become a prominent member of our Bais Medrash and Kollel. In 2015, he joined the Hanhala of the Yeshiva and became the Menahel in 2020. Fulfilling a vision to bolster the Yeshiva's reputation as "a premier Yeshiva for Bnei Torah looking to learn out of town", Rabbi Polatoff is now well known by Menahelim across North America seeking such an option. The talmidim in his Gemara Iyun shiur and all the bochurim in the high school grow tremendously from Rabbi Polatoff's combination of personalized attention, firm belief in the boys' potential, and unwavering patience. The Menahel's office can often be found filled with bochurim seeking his eitza and chizuk.
Rabbi Chaim Dov (Danny) Goldstein

Executive Director, General Studies Principal
Rabbi Chaim Dov (Danny) Goldstein has been an integral part of the Yeshiva for many years. A close talmid of the Rosh Yeshiva, Rabbi Davidowitz, he received Smicha in 1999 after progressing through the Yeshiva's high school, Beis Medrash , and Kollel. Starting off giving the tenth grade shiur, Rabbi Goldstein then served as Menahel for 14 years. The Yeshiva is very fortunate to have this true Talmid Chochom as our General Studies Principal. His sincere love of the talmidim manifests in his attention to the academic success of each student, his one-on-one learning sessions, and the extracurricular programs that he runs in the Yeshiva.
Rabbi Shlomo Noble

Executive Vice President, Rebbe
Rabbi Shlomo Noble, after graduating from our Mesivta in 1984, learned in our Bais Medrash for about three years. He then continued his learning as a prominent member of the Bais Medrash and Kollel of Yeshivas Chofetz Chaim in Queens culminating in receiving smicha from Chofetz Chaim in 1995. Rabbi Noble has been a Rebbi in the Yeshiva of Rochester for 20 years. Known for his deep, analytical approach to the Gemara, Rabbi Noble instills that quality into his talmidim and encourages his students to maximize their potential. Through his commitment as a Rebbe, he establishes a relationship with his talmidim that lasts many years beyond high school.
Rabbi Michoel Abrahamson

Rebbe
Rabbi Michoel Abrahamson attended the Rochester Bais Medrash for about three years and then learned in the Bais Medrash of Yeshivas Chofetz Chaim of Queens. Later, he became a distinguished member of their Kollel and received smicha from them in 2004. Rabbi Abrahamson returned in 2005 as a Rebbe and is renowned for his caring and encouragement. The patience and dedication that Rabbi Abrahamson brings to the classroom will amaze and inspire even the most seasoned Menahelim.
Rabbi Shlomo Burger

Rebbe
Rabbi Shlomo Burger received Semicha from the Chofetz Chaim Yeshiva in Queens after spending 14 years learning in their esteemed Beis Medrash and Kollel. He then taught in several local mosdos in the Queens area, developing relationships with many talmidim. In 2021, Rabbi Burger joined the Yeshiva of Rochester where he primarily teaches the Ninth Grade Shiur. His warmth, patience, and individualized caring are evident in his interactions as he helps bring out the best in all of his talmidim. Rabbi Burger strives to make his shiur engaging and challenging, and to be the foundation for many years of learning in Yeshiva.
Rabbi Sroya London

Mashgiach
Rabbi Sroya London entered our Bais Medrash in 1992. He joined the Hanhala in 1996 and became the Mashgiach of the Mesivta in 1999. Rabbi London cares deeply for our student's ruchnius and gashmius needs. His profound care is noticeably manifest in his innovative learning programs (especially the amazing Parshas Hashavuah Program), lengthy nightly discussions with the bochurim, and that he accompanies our talmidim on their weekly trips.
Rabbi Shmuel Herman

Director of Development
Rabbi Shmuel Herman, originally from Toronto, ON, joined the Mesivta in 2007. He spent his Beis Medrash years in the prestigious Yeshivos of Rochester, Beitar, and Queens, NY. After developing even further as a Talmid Chochom and Baal Middos in our Kollel, Rabbi Herman was appointed as the Yeshiva's Director of Development in 2019. Quickly distinguishing himself as highly-capable visionary with the ability to actualize his aspirations, Rabbi Herman was a driving force behind the recent, tremendously successful fundraising dinner and launch of the Building Upgrades Campaign.
Rabbi Dovid Roness

Beis Medrash Mashgiach
Rabbi Dovid Roness attended the Yeshiva's Mesivta, Beis Medrash, and Kollel and also learned in Yeshivas Chofetz Chaim in Queens, NY. Rabbi Roness is well known for his ability to clarify even the most perplexing sugyas and has a keen ability to encourage young men striving to grow in Limud HaTorah and Avodas HaMussar. Expanding on his years of experience in chinuch, he assumed the role of Beis Medrash Mashgiach in 2020. Rabbi Roness has been assiduous in further developing the Beis Medrash program as an attractive option for serious bochurim from across America.
Rabbi Yitzi Mittel

Rebbe
Rabbi Yitzi Mittel joined the Yeshiva in 2007 to attend its Beis Medrash program. After spending his kollel years in Yeshivas Chofetz Chaim of Queens, NY and in Yeshiva of Rochester, he joined the Hanhala full-time in 2020. With many years of experience teaching Halacha and Chumash shiurim in the Mesivta, and more than ten years of experience arranging learning programs for high school boys, Rabbi Mittel is involved in providing an excellent education to the bochurim in addition to developing the overall high school and Beis Medrash programs.
Rabbi Aharon Lapin

Rebbe
Rabbi Aharon Lapin learned in Yeshiva of Scranton for Mesivta, proceeded to the Yeshiva Gedolah of Providence, under Harav Eliezer Gibber Shlit"a, for Bais Medrash, and progressed to Kollel Shav Shmaitsa, under Harav Moshe Shapiro Zt"l, for Kollel. Notably, he studied under Harav Shlomo Wolbe Zt"l and יבחל"ח Harav Reuvain Leuchter Shlit"a. Rabbi Lapin joined the Yeshiva in 2021, bringing a wealth of experience, having previously taught in Yeshiva Gedolah of Providence for 14 years and served as Principal of New England Academy of Torah for six years. Primarily the tenth grade Rebbe, he is also the Night Seder Shoel U'meishiv and teaches several General Studies classes.
Rabbi Yisroel Mayer Katz

Rebbe
Rabbi Yisroel Mayer Katz joined the Yeshiva many years ago and has been a part of it ever since. He is renowned for combining his trademark down-to-earth personality with a high level of achievement, In 2019, Rabbi Katz began teaching a Halacha Shiur in the Yeshiva. Additionally, he delivers a well-attended Thursday night mishmar shiur to the Mesivta.